Enterprise Architect is a powerful tool with hundreds of built in features and support for a wide range of modeling standards ready to use out of the box. It also provides a range of powerful extension mechanisms.
The Enterprise Architect Software Development Kit (SDK)
contains the mechanisms for extending the core UML to support the modeling of a particular domain, platform or method. Enterprise Architect and other partner organizations provide commercially available Model Driven Generation (MDG) Technologies, but anyone is free to use the SDK to create a new Profile and to distribute it as an MDG Technology.
Here the steps in order to create an Enterprise Architect (MDG) Files, which contains an own create UML-profile package, which is used in my
Diagrammer Series
.
I noted them down, because after some time I can't remember them anymore ;).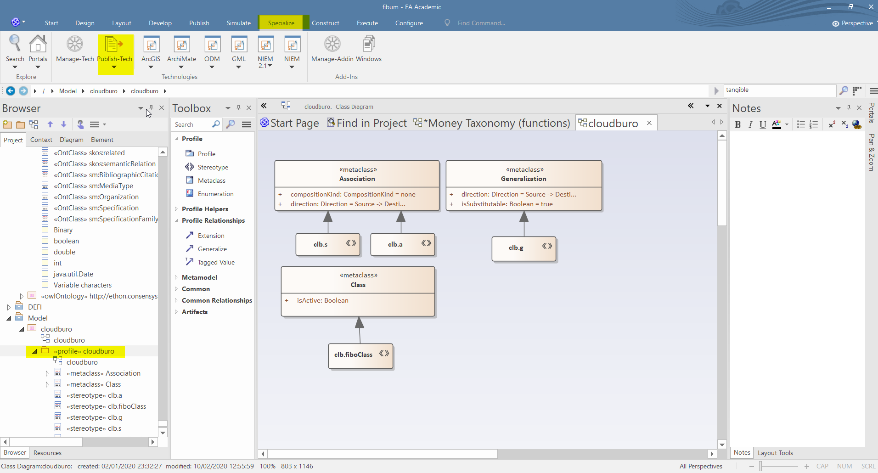 Select the package which contains the UML profile in the Project window (left-side)

Goto "Specialize" -> "Publish-Tech"

In the Menu-Drop Down select "Publish Package as UML Profile"

Choose the location where you stored the UML Profile in an earlier version (Replace the current UML profile file)

MAKE SURE to use the same "Profile Name "(refer to the discussion at the end of this article), otherwise earlier stereotypes in the model aren't modifiable anymore!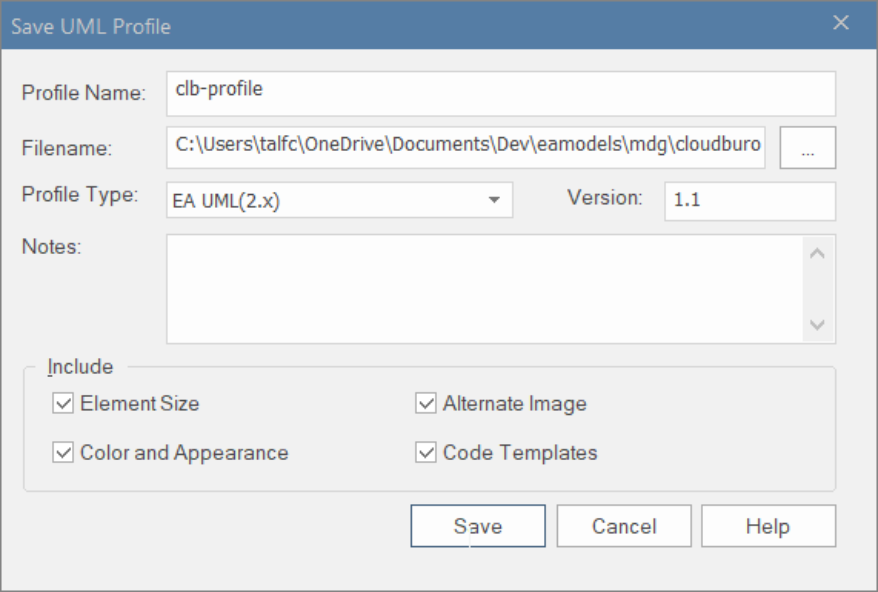 The UML Profile file got created.

Select now "Generate MDG Technology"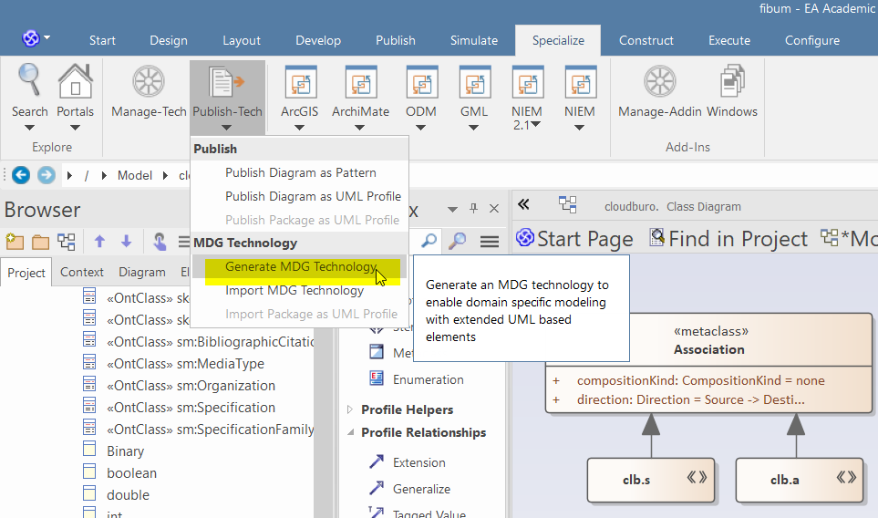 Select the last version of your MDF Technology File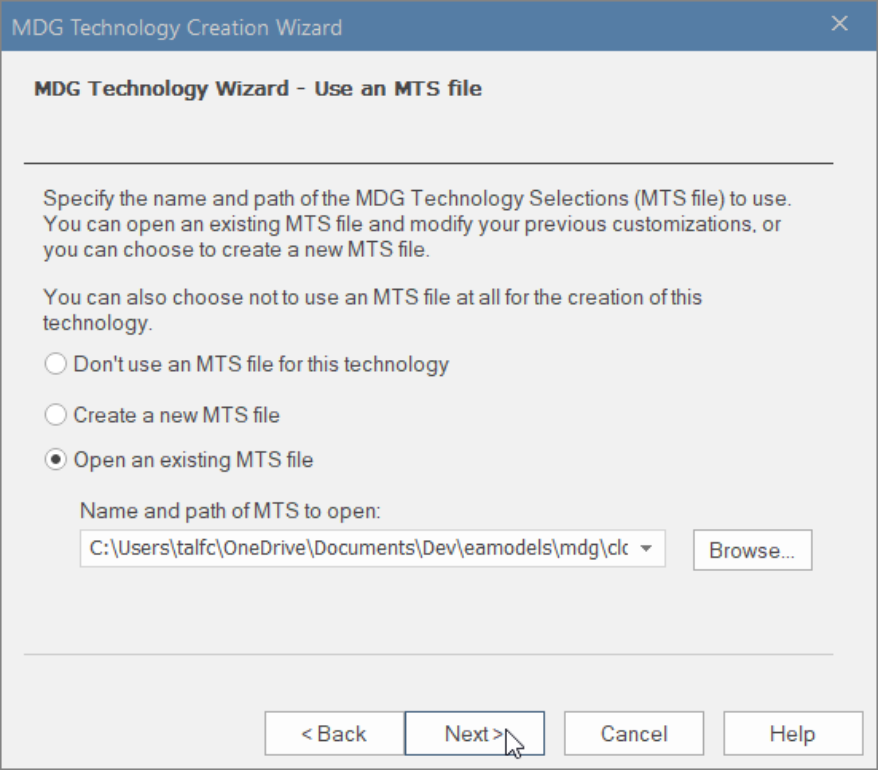 Increase the Version Number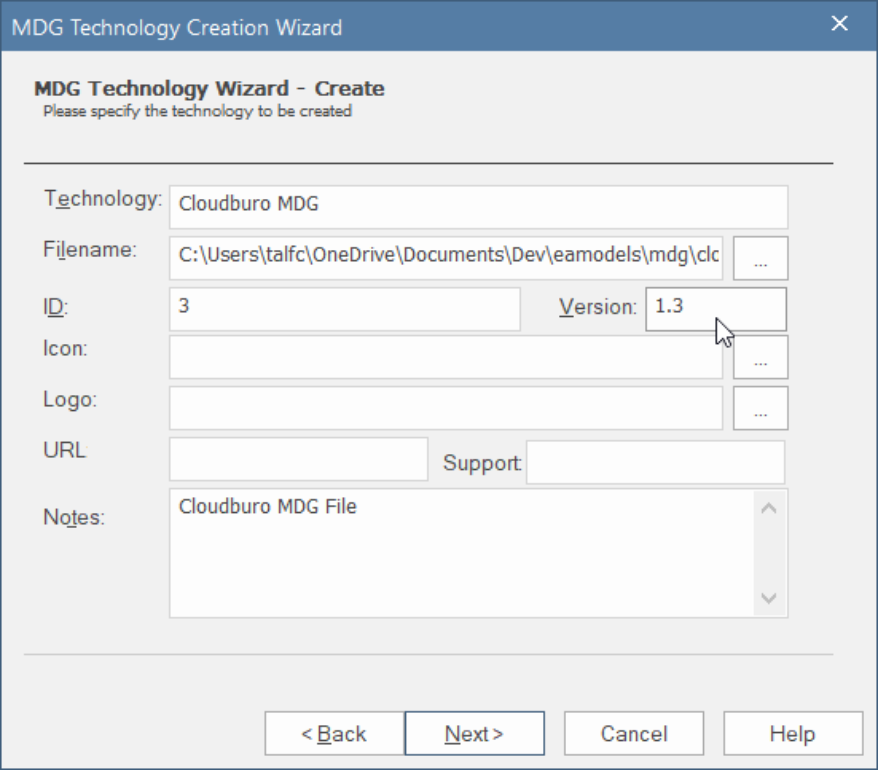 It includes Profiles Meta Model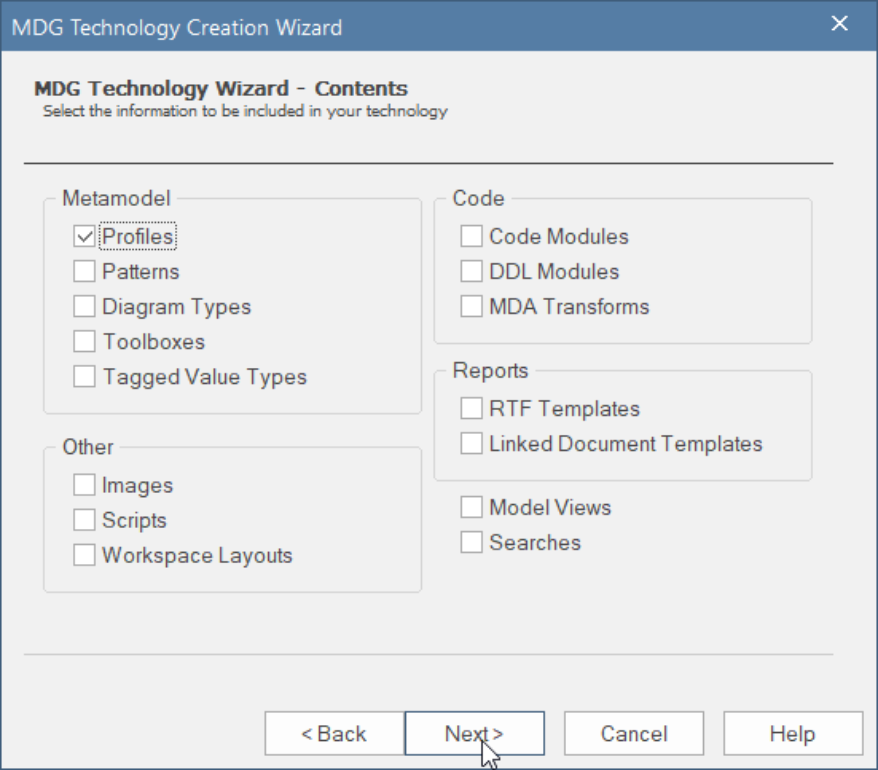 Make sure to the path shows to your previously generated profile file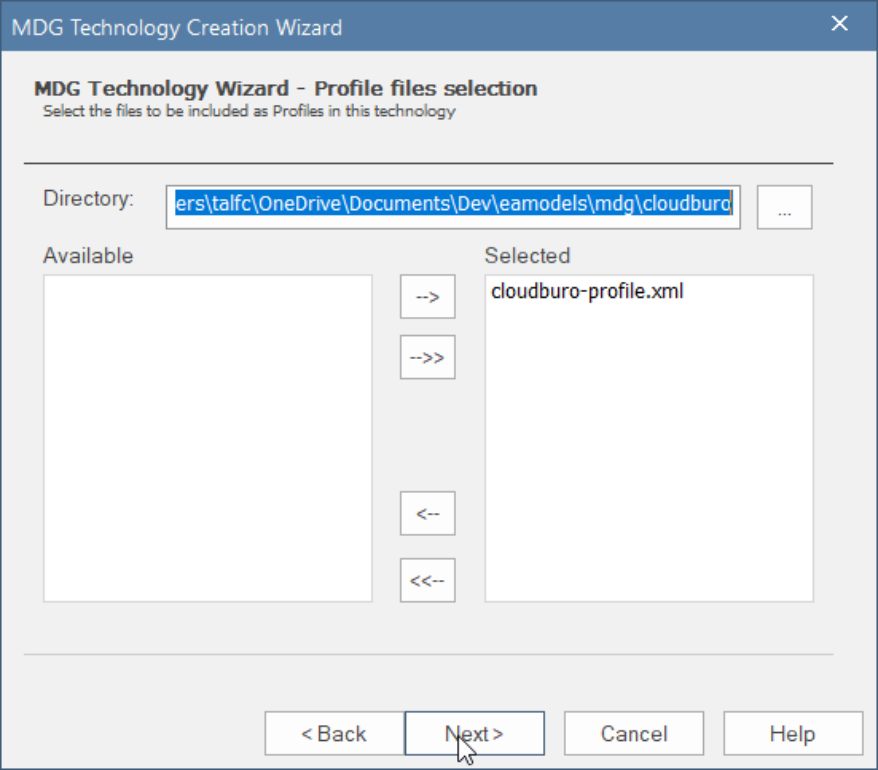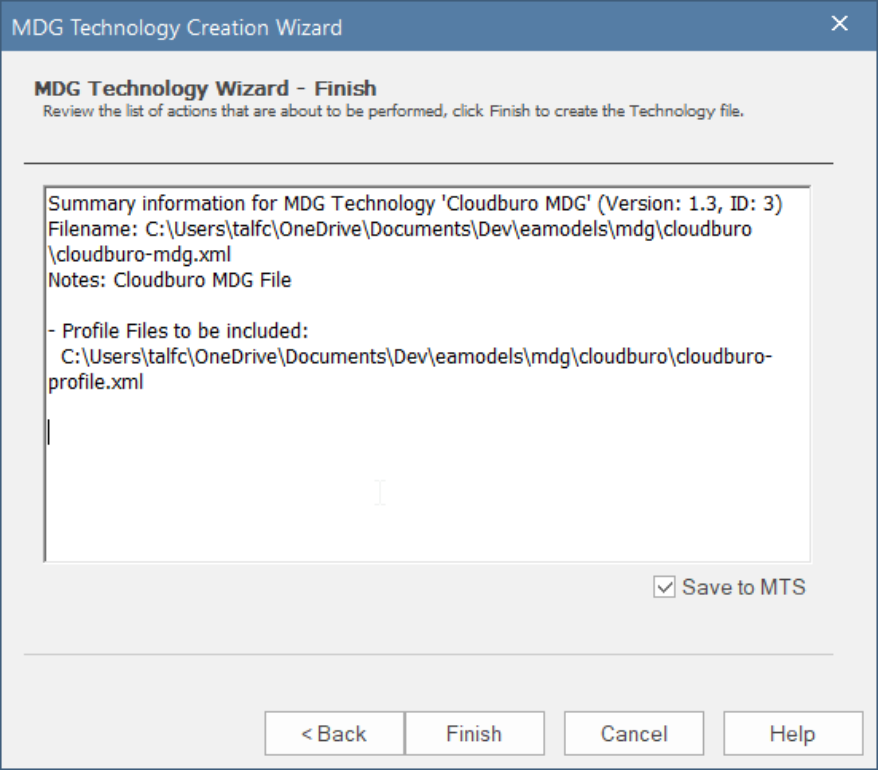 Restart EA and check that the new profile file is loaded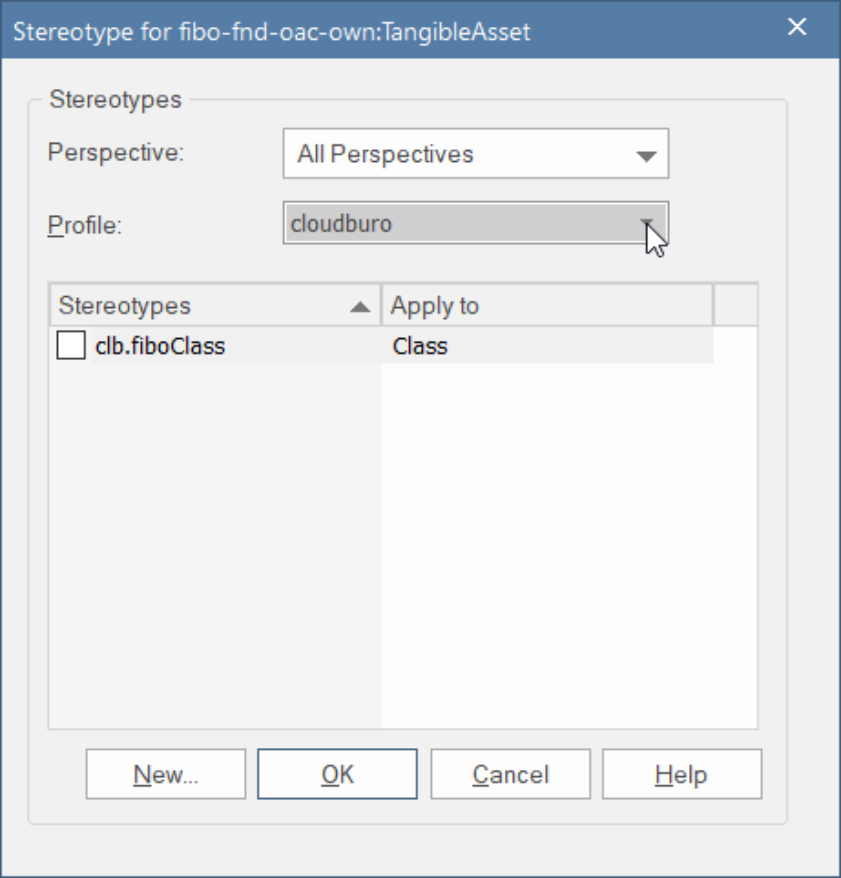 Be careful: Avoiding Profile Name and ID conflicts
Each Profile should have a unique name and ID.

The Profile name is specified when saving the Profile, while the ID is derived from the GUID of the diagram or Package that was used to save the Profile.

To avoid name and ID conflicts:

When creating multiple Profiles, use a new diagram or Package for each Profile

When saving Profiles enter a Profile name that is unique
On starting Enterprise Architect or enabling an MDG Technology,if a duplicate Profile name or duplicate Profile ID is detected, a warning will be displayed in the System Output window.