Panoptykon Foundation
is a polish foundation which was established in April 2009 by a group of engaged lawyers, to express their opposition to surveillance.
I got recently aware of them and was impressed by their content work around surveillance. The articles have a strong sense for visualizing complex topics and good storytelling.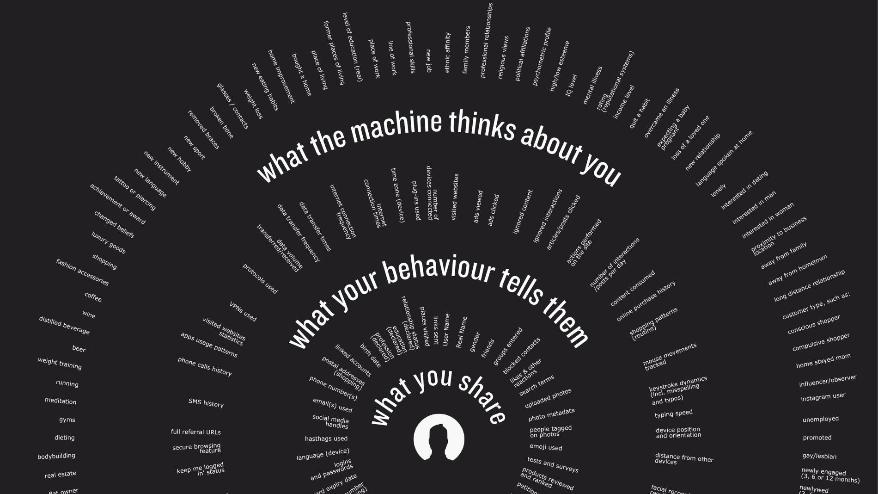 Brilliant is the "Monologue of the Algorithm: how Facebook turns users data into its profit" which explains the power of Facebook's algorithm in front of a large architectural diagram, the so-called Facebook Factory diagram.
The English version of video can be found on Vimeo:
HERE
I'm quite intrigued about the diagram itself, which has a plethora of information about the Facebook strategy, so I tried to get hold of it. Luckily in the comment section of the Video, the foundation provides a sharing link. Because certain other links to the diagram were already outdated, I decided to share it by myself as well. All credits go to the Panoptykon Foundation!
You can find a link to the diagram:
HERE
Another great article of the foundation can be found on Quartz:
"Your digital identity has three layers, and you can only protect one of them. Once again the visualization is stunning."
Read it here:
Mindful reading !
BTW:
A german "robo" translation (serves the purpose, quite well) can be found here: